Morrisville KidCity 5th Grade Lock-In
March 18 @ 6:45 pm

-

March 19 @ 7:30 am

EDT

$15.00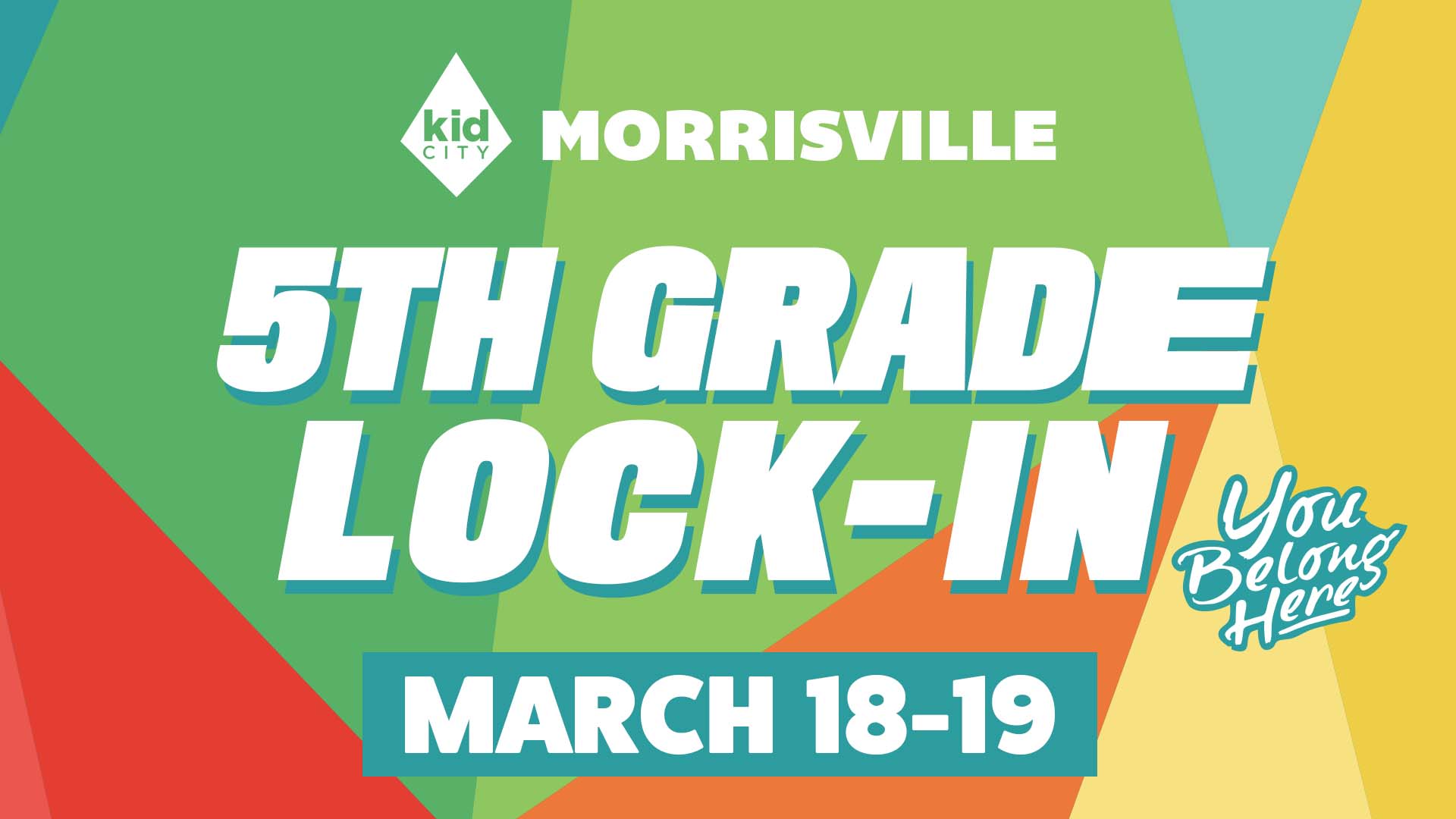 The Morrisville KidCity 5th Grade Lock-In is an overnight event from March 18-19 where students will have a fun time with their friends + leaders, and experience what it is like to be in MSM.
This is a transition event designed to build excitement among current 5th Graders as they get ready to make the move into MSM. We're excited to spend this time with our students, but we also want this to be an opportunity for them to invite a friend to share in this fun and memorable experience.*
Doors open at 6:45 p.m. We'll be in Suite K at the Morrisville campus, located at 1000 Perimeter Park Drive. We'll also be heading to Defy Apex to kick off the night.
Cost is $15 per person, which includes:
-Defy grip socks
-1.5 hours of jump time at Defy
-Pizza, snacks, drinks, and breakfast
Staff and volunteers will transport students to and from Defy. There is a waiver attached regarding transportation. Defy has its own waiver that we will provide once you're registered.
*If your child invites a friend, his or her friend can register with the promo code FRIEND and attend the event for free.
Click Here for Apex gym schedule (including pickleball and basketball).