 Are you called to a life in ministry?
Become a Leader for Christ
If God is calling you to a life in ministry, residency is an incredible opportunity to prepare you for the future.
As a Hope resident, you will develop habits to care for your spiritual health and help others do the same, be rooted in the core beliefs of God's Word and equipped to teach in a relevant and effective way, and develop skills in collaboration, teamwork, and servant leadership to advance God's Kingdom with spiritual, strategic, and relational intelligence.

Fill out the application below and we'll be in touch to hear more of your story and to help you figure out if this is the right next step for you.
Residents will spend two years gaining hands-on experience alongside Hope's ministry teams, all while earning a graduate degree from Grace Theological Seminary. They will work with Reliant to faise and manage funds to support them during this time.

Reliant is an organization that mobilizes support-based missionaries, wherever God has called them to be. Through Reliant, you will receive coaching on how to raise and manage your funds. You'll also be a part of a network of missionaries all over the world.

We are a church that is passionate about reaching people who haven't found faith or who have been burned by it in the past. We aim to build families that thrive and, ultimately, strive to equip and empower people for local and global impact. Our vision is to reach the Triangle and change the world, and the way we do that is by loving people where they are and encouraging them to grow in their relationship with Jesus. At Hope, we are all about the big "C" church and see incredible value in working alongside other churches in our communities and around the world to spread the love of Christ. As a resident at Hope, you would gain hands-on experience, help enact our mission, and develop skills that you'll take with you wherever you're called to do ministry in the future.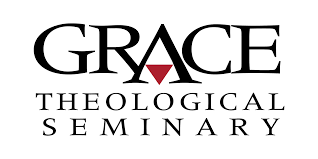 This independent study graduate program will not only help you grow in academics, but also your personal walk with God. With eager professors and academic advisors guiding you through each semester, you'll learn more about your faith and how it can be used in the areas of ministry that God is calling you into.