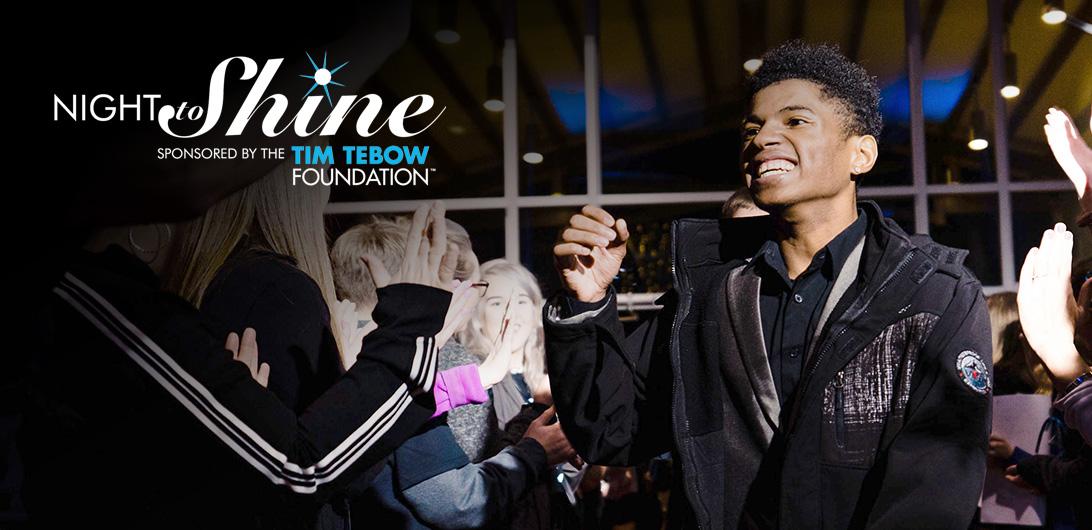 Hope is honored and excited to partner with the Tim Tebow Foundation in 2023 for the Seventh Annual Night to Shine. This unforgettable prom-night experience is centered on God's love for people with special needs, ages 14+.
We are thrilled to announce that—for the first time since 2020—we will gather IN PERSON on Friday, February 10 at the Apex campus for a night of limos, dancing, karaoke, and a crowning ceremony for all our kings and queens.
The Tim Tebow Foundation will also provide a virtual option for those of you who can't or don't feel comfortable coming in person.
We hope you'll sign up and be our guest!