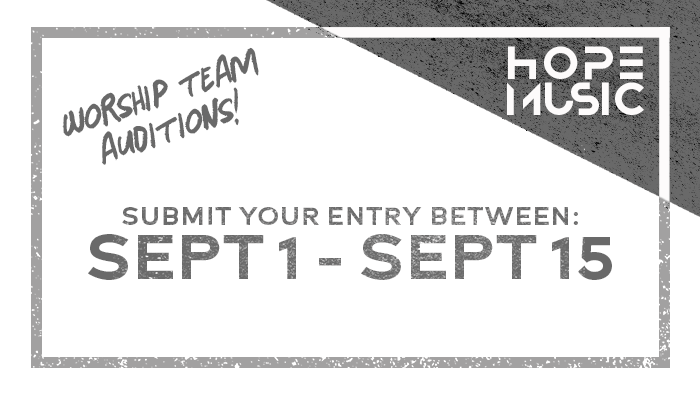 If you are interested in being a member of the Hope Worship Team, please submit a video of you playing or singing a worship song from start to finish.
We will be accepting video submissions between the dates of September 1—15. The videos do not need to be high quality as long as we can clearly hear your part.
Please send your videos to music@gethope.net.