Serving foster families 
Over the last year, the Fostering Hope team has had the privilege to get to know several foster families who call Hope home, and what incredible examples of faith and courage these folks are. We have been working behind the scenes to lend support to these families, whatever that may look like in each unique situation and story. We have started small, but our hope is that this ministry will explode and that lives will truly be changed.
If you are currently fostering and could use a little help (or a lot!), email us at fosteringhope@gethope.net. We want to know you, to love on you, and ultimately to come alongside you in your journey.
Join us for one of our quarterly Foster Parent Information Meetings hosted quarterly in the Chapel at the Raleigh campus. You'll have the opportunity to learn more about foster care, find out the steps you'll need to take to become licensed to foster, and get answers to all your questions. Click below to view upcoming dates and to let us know you're coming. 
Wake County offers Foster Parent Information Meetings on a monthly basis. Due to COVID, these meetings were moved online and those who were interested could attend virtually. If you're unable to make it to Hope's scheduled meetings, or if you don't want to have to wait until one comes around, click below for more info.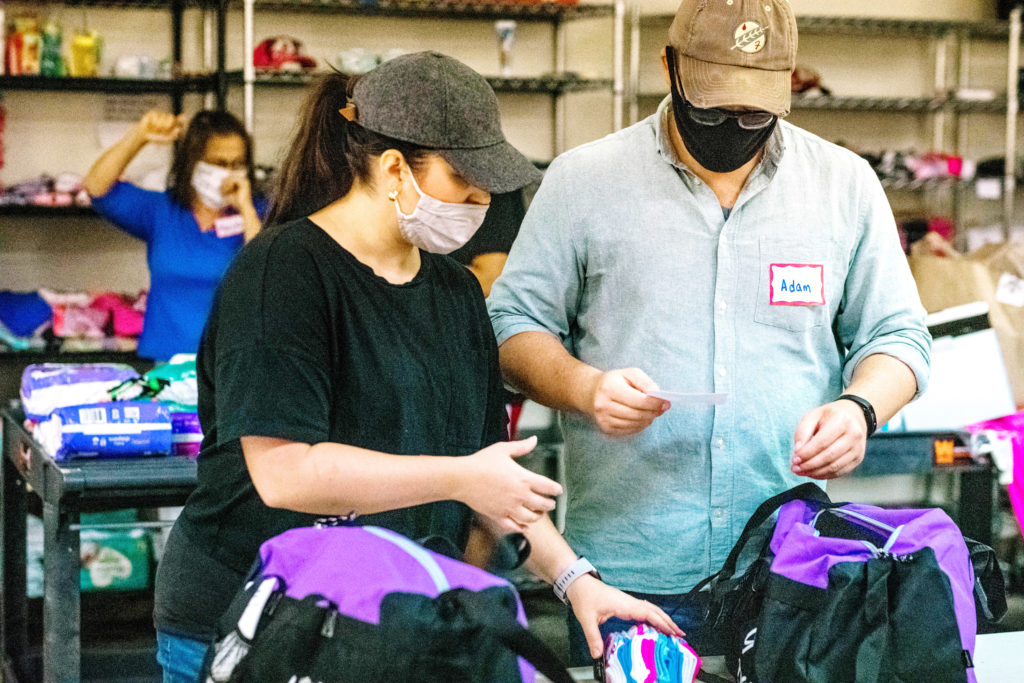 Your Generosity in Action
Each week, Wake County Human Services continues to bless youth and families connected to foster care with the duffle bags that Hope's people so graciously filled last spring. Here at Hope, we have also had the opportunity to welcome foster families to shop at our Fostering Hope supply closet. The closet is stocked with leftover supplies from both the duffle bag and Project Classroom initiatives. It's been incredible to see the impact we can have when we come together for a worthy cause, and we are excited at what the future holds for our Fostering Hope ministry. 
We have reopened our Fostering Hope closet at a more central location to better serve families where they are. Click below and sign up to shop at the Raleigh campus, located at 821 Buck Jones Road.
Questions about Fostering Hope?